Whatever your goal as a growing life sciences business, be it long-term profitability, FDA approval or acquisition, a lynchpin of your success will be learning to juggle short-term scalability while keeping your eye on the ball. The many tools and features of an enterprise resource planning (ERP) system can help small and midsize businesses (SMBs) in FDA-regulated industries organize and automate their operations.
Not only does this help increase productivity and your potential pace of growth, it inherently gathers the documentation, data points and insights needed to set your organization up for long-term success.

Here are three areas where you can get a leg up with a properly outfitted ERP solution.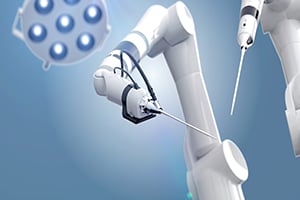 1. Compliant Recordkeeping
The life cycle of medical devices and therapeutics takes many years. During this time, your organization will be charged with documenting each step taken along the way. Encompassing everything from quality documentation and design data to part specs, the device master record (DMR) and design history file (DHF) are critical but evolving entities in your product development. The proper creation, storage and maintenance of these files is essential to FDA compliance – and changes can happen at any time. By investing in ERP rather than relying on hard copies or spreadsheets, you can ensure through version controls that all authorized users are able to access and modify one singular – and current – version of these important files. With changes documented, tracked and approved in the ERP system, your organization can depend on a transparent, error-free and audit-ready recordkeeping system.
2. Quality
Manufacturers in FDA-regulated industries have a critical responsibility to maintain end-to-end lot and serial number tracking and management. Today's ERP systems support this requirement through automated traceability technology, allowing manufacturers to track materials and products through receiving, production, inspection, shipping and more. Your ERP system can also assist in introducing a series of checkpoints to ensure products meet specification as they move along the supply chain. If a point of weakness is determined through customer complaint or regulatory warning, changes to your quality system can be integrated through your ERP solution. This will support your organization's ability to carry out Corrective Action/Preventive Action (CAPA) processes and reduce the likelihood of recall.
3. Analytics
Life sciences organizations have never been held to a higher level of accountability than they are today. This includes clinical trial reporting operation, manufacturing lot tracking, or one of many other requirements. Programs such as these are critical to the success of companies in the industry. Each program develops their own approach to gathering data to report to regulatory authorities. Executives expect to have access to P&L as well as the latest clinical trial results. With new analytic capabilities, companies can more rapidly analyze and report on information from many different sources, gaining global data access. Business analytics offers life science firms with accurate, quality data, and the ability to make faster and smarter decisions on product roll-outs, improving visibility into operational processes, manufacturing sites, staffing, equipment, and product quality.
Choosing an ERP Consultant
One-size-fits-all is not an option when it comes to ERP systems. The Copley Consulting Group knows there are several factors to determine the right fit for your organization. When working to implement your ERP solution, Copley can provide the technology and support needed for your specific industry and business when choosing between cloud-based or an on-premise ERP. To discuss the right ERP system for your organization, complete our contact form, call us at 855-884-5305, or email us at info@copleycg.com.
---