As new technologies are introduced, how will expectations for tracking change for FDA-regulated manufacturers?
A shift is happening among manufacturers in FDA-regulated industries. The popularity of generics, direct-to-consumer business models and the recent explosion of SKUs has brought new pressures to biotech developers, laying out new expectations for manufacturers. What was once a transactional relationship is becoming a more collaborative one, as developers and manufacturers partner together to obtain an edge in an increasingly competitive and complex supply chain.
How can manufacturers leverage enhanced tracking capabilities to become more agile in the face of shifting market conditions?
Ensure Product Quality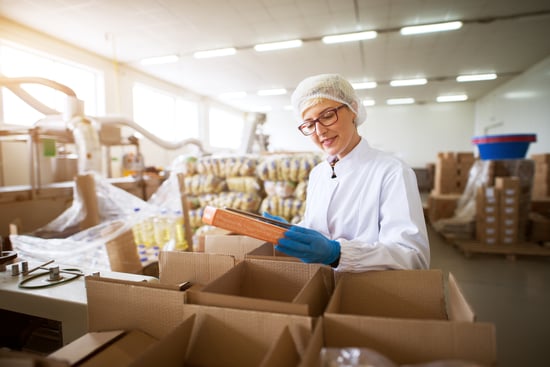 While the Internet of Things (IoT) in the healthcare industry is often focused on wearables that can collect data on patients' vitals such as heart rate and physical activity, IoT presents opportunities for manufacturers to track the health of products as well.
When used together with technologies like RFID, your ERP system can help you collect feedback on the working condition of manufactured devices. For example, if an RFID-tagged medical device were to malfunction, a corresponding IoT-enabled ERP system could notify the product technician. The technician could then investigate the issues at hand based on the data that have been recorded and transmitted, identify the specific device based on its machine ID, and take appropriate action. This level of proactive monitoring can not only improve customer service and product quality but also help prevent recalls and limit the revenue lost through counterfeiting.
Maintain Compliance
Heightened compliance requirements not only in the United States but in China and Europe have biotech developers and manufacturers investing in methods that bring them closer to comprehensive, end-to-end product tracking. The ability to know of units about to expire and their exact location is both a competitive advantage and a valuable compliance tool. However, to make this a reality, partners along every step of the supply chain need to meet the same standards of transparency. The rising adoption of IoT technologies and potential for tighter regulations will help determine whether complete supply chain visibility becomes the norm. In the meantime, ERP system functions like e-signatures, approved vendor management and integrated quality control can provide a solid foundation for a comprehensive tracking system and ensure your organization is prepared for audits and product recalls.
Right-Size Your Inventory
Demand within FDA-regulated industries can be difficult to forecast; however, the ability to track product beyond the warehouse could facilitate more optimized inventories. Such visibility would allow manufacturers to collect supply levels down to the SKU and to anticipate the needs of downstream partners. In an ideal system – and in what perhaps will become the standard in future years – partners up and down the supply chain would share real-time inventory information through a shared database, such as a common ERP system. With a single source of truth among a collaborative network, supply could get ahead of demand, manufacturers could forecast customer orders, and biotech developers could anticipate the needs of patients who need their products most.
---