The Internet of Things (IoT) may sound like a far-off concept, but many manufacturers today, including small and midsize businesses (SMBs), are beginning to integrate automation and IoT technologies to work smarter for their customers. From usage stats to error logs to inventory, equipment outfitted with data-capture technologies collect and transmit insights that can be immensely valuable to manufacturers looking to gain an edge in 2020. Here's how.
Enhancing Operations
Many tech-minded manufacturers are laying the groundwork for their IoT infrastructure directly on the manufacturing floor, using end-to-end automation solutions like Infor Factory Track, that integrate with their ERP system.

By leveraging automation tools for barcode handling, inbound logistics, job material transactions and labor tracking along with IoT technologies, manufacturers can record and send usage and performance data to their ERP system, or even act automatically as data is received. This interaction between data receipt and response is an area of great potential. With predictive real-time insights, manufacturers have new capabilities to prevent production delays, predict maintenance needs and how they will affect performance, execute critical repairs quickly and conserve energy usage.
Improving Customer Service & Value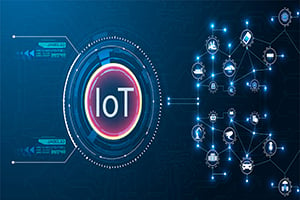 Once a product leaves the warehouse, manufacturers can also track data related to not only a product's movement through the supply chain but also its performance aftermarket using IoT.

Many manufacturers are designing products to emit a sort of "digital exhaust" – or a data stream containing usage metrics such as speed and energy consumption. Using these insights, manufacturers can deliver additional data-driven benefits throughout the customer lifecycle, including the ability to better forecast spare parts needs and create a digital platform where customers can manage warranty claims and schedule services in one place. The insights could also be delivered to the customer as part of the overall product package – adding even more value to the customer far beyond the point of purchase.
The As-a-Service Model
As discussed earlier in this series, 2020 is shaping up to be a year that manufacturers get creative about their business models and venture into new markets. One popular manufacturing shake-up has been the rise of the as-a-service model. By allowing a given product to be rented "as a service," customers can use the resource only as much as is needed for as long is needed. The upside for the customer is that they can quickly scale-up and scale-down resources as needed without forking over a ton of capital. The upside for manufacturers is that they can offer their product to a new base of customers who cannot commit to the standard product's upfront costs.
In introducing the as-a-service model, manufacturers are adopting IoT technologies to gain feedback on product use. Whether it's a medical device being used for testing, disposable reagents or a machine that must be calibrated prior to each new use, manufacturers are use their products' IoT data streams to support new billing structures, ensure inventory/supply levels and keep machines in working order.
Conclusion
This is still very much the early days of IoT, and in this blog, we've covered just the tip of the iceberg of how it can benefit manufacturing SMBs. But if you are ready to invest in a game-changing technology that could help you take your manufacturing business in many directions in the years ahead, 2020 may just be the year to take the plunge.
Want to learn more about automation with Infor Factory Track? Click the video below to learn more.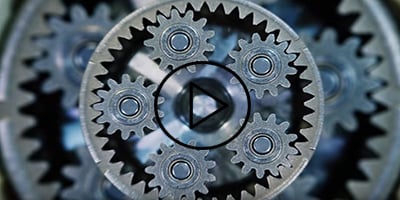 Choosing an ERP Consultant
One-size-fits-all is not an option when it comes to ERP systems. The Copley Consulting Group knows there are several factors to determine the right fit for your organization. When working to implement your ERP solution, Copley can provide the technology and support needed for your specific industry and business when choosing between cloud-based or an on-premise Infor CSI (SyteLine) ERP. To discuss the right ERP system for your organization, complete our contact form, call us at 855-884-5305, or email us at info@copleycg.com.
---